Welcome to the official web site of
Studio 544 Web Design
Nobody knows your business better than you.
That's why Studio 544 Web Design likes to ask a lot of questions!
Studio 544 Client Locations
The map below shows a partial listing of clients who have contacted Studio 544 over the years to design or assist with their web site needs. Is it your turn to be added to the list?
About Studio 544 Web Design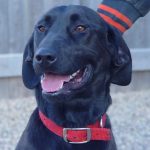 As the founder of Studio 544, I have been serving my clients' web design and graphics needs since 1998.
Let me put my freelance web designer, advertising and marketing experience to work for you.
FYI: Studio 544 was originally founded in 1998 under the name of MAL Ventures.
– Mark Lewandowski
Read more
Why Choose Studio 544 Web Design?
Studio 544
has been in business since 1998 serving clients all over the U.S. as well as Europe. Experience has taught us what works and what doesn't when it comes to most web design projects. This helps keep your web site projects affordable and within budget!
No two web site projects are the same.
Studio 544 wants your web site to reflect your personality and company goals. Break away from the pack and express yourself!
We all know when it comes to choosing a freelance web designer or web design company, there are a lot of choices. While Studio 544 does not claim to offer the lowest web design prices, you will find that the costs are generally much less than you expected.
Studio 544 Web Design offers a no cost, no obligation FREE WEB SITE QUOTE request.
Unlike many of the larger web design companies out there, Studio 544 keeps a very low overhead. This not only results in lower prices for you but also great customer service.
At
Studio 544 Web Design

, you are not just a number.

All clients are given the red carpet treatment when it comes to prompt, professional customer service because we know how important your web site is to your business or organization.
Don't be intimidated by the web!
Studio 544 takes the technical aspects out of the equation and explains things to you in a basic, no nonsense way. It's not rocket science!
Studio 544
has worked with clients of many diverse backgrounds. Many of them do not have a background in technology. Concentrate on your business and let us handle the web aspects for you.
Studio 544 does what it needs to do to make your web site run without bogging you down with complicated, technical terms and talking down to you like many other high tech companies have a tendency to do.
Because a sorry site is a sorry sight.
Want to know more about what
Studio 544 Web Design

can do for you?

The best way to find out is to send your web site design request and receive a free quote about your project. There is absolutely zero obligation and no spamming. We hate it as much as you do!